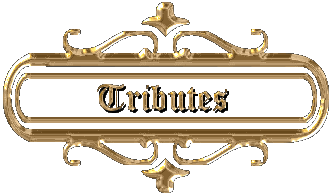 Ch. Haurand's Little Miss Dune
May 1996 – March 2000
Jennifer was Katey's half-sister and our foundation bitch. She had the perfect collie temperment and loved the show ring. Nothing could shake Jen and because of it we nicknamed her "Dead Dog". Actually her nickname was Jen-Pen.
Even though Jennifer was only with us a short time she made a dramatic impact on our breeding program. She only had one litter, but boy what a litter it was. While most of the puppies ended up in pet homes, we did keep two and one was sold to a show home. The two we kept are CH. Dune's Phantom of the Opera and Nr. Ch. Dune's Blonde Ambition. Their sister, Lloyleen's Lorna Dune, will be seen in the show ring in the near future.
Jen-Pen you are missed greatly. There will never be another like you.